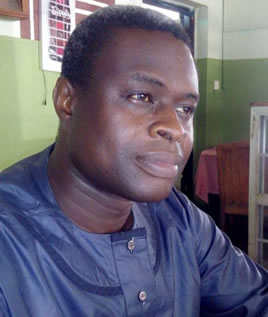 Dr. Okedoye Michael Akindele
PhD Applied Maths, LAUTECH (2007), May. Tech Applied Maths, LAUTECH, (2003), B. Tech P/A Maths
Designation: Associate Professor
Office/Department: Mathematics and Computer Science Department
Specialisation: Computational Fluid Dynamics, Modelling, Differential Equations,
Tel:
Scholarly/Professional Summary
High‐performing, strategic‐thinking professionally qualified university teacher with over 13 years of varied experience, there's much I can offer to the mathematics education of our younger ones. I have enough of experience in mentoring and coaching teaching staff in university system providing internal development, team effectiveness and leadership development to consulting to all levels in the university. This institution is an example of one university where I can maximize my training experience, program development skills and my teaching abilities. I'm confident that my passion for the mathematics' and student's development, together with my skills and experience will enable me to make a significant difference in mathematics community, our university and human kind in general.
Other Information