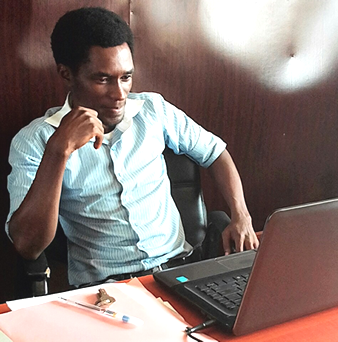 Mr. Orobor Anderson Ise
B.Sc, M.Sc UNIBEN - Nigeria
Designation: Lecturer
Office/Department: Mathematics and Computer Science Department
Specialisation: Software Engineering and Machine Learning
Tel:
Scholarly/Professional Summary
My research area lies in Software Engineering, Machine Learning and Virtual Reality. I am interested in applying techniques in these areas in innovative software application development, reusable component-based development and service computing. My aim is to help developers in rapid and quality application development as well as end-users with software application that support their work and learning activities.


Some of my academic research has been published in international peer reviewed journals. This can be found on my researchgate profile (researchgate.net/profile/Ise_Orobor).


I have over 12 years industrial experience in software application development. I hold B.Sc and M.Sc degree in Computer Science from University of Benin, Nigeria. Also, a Microsoft Certified Technology Specialist (MCTS) and Microsoft Certified IT Professional (MCITP).
Other Information