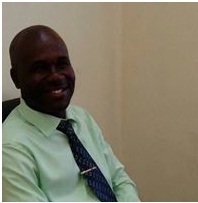 Dr. SAMUEL Olusegun David
B.Eng., M.Eng. (UILORIN), Ph.D. (FUNAAB)
Designation: Lecturer I
Office/Department: Mechanical Engineering Department
Specialisation: Thermofluid option
Tel:
Scholarly/Professional Summary
Olusegun D. Samuel is a Ph. D degree holder in Thermo fluids Engineering, which was earned from Federal University of Agriculture, Abeokuta, Nigeria. His research focus is in Renewable Energy, Energy Technique,Computational Fluid Dynamics (CFD) and Heat and Mass Transfer, Waste-to-Wealth Projects.He obtained his B.Eng. and M.Eng. Degrees in Mechanical Engineering from the University of Ilorin, Nigeria, in 1999 and 2006, respectively. While being a member of the Nigeria Society of Engineers and registered Engineer (COREN), he lectured at Lagos City polytechnic, Ikeja, Lagos State Nigeria before proceeding to the Department of Mechanical Engineering, Olabisi Onabanjo University, Ibogun campus, Ogun State, Nigeria, as a Lecturer. He is currently a full time lecturer at the Mechanical Engineering, Federal University of Petroleum Resources, Effurun, Delta State, Nigeria. He is a Project and SIWES Co-ordinator of Mechanical Engineering Department and Chairman of Strategic Planning of College of Technology. He is a member of International Association of Engineers (IAENG). He has trained a lot of students in areas of production, renewable energy, Tribology, diesel engine performance and emission parameters optimization techniques, degradation of elastomers in alternate fuel, corrosion of automotive parts in biodiesel based fuel, biogas, residual stress, energy conversion, renewable energy and thermo- fluids.
Other Information