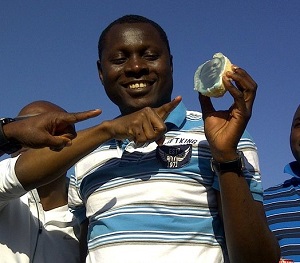 Mr. Daniya Thomas Shekwonumwaza
MSc (Teesside,UK) B. Tech (FUT Minna)
Designation: Assistant Lecturer
Office/Department: Earth Sciences Department
Specialisation: Biostratigraphy/Petroleum Geochemistry
Tel:
Scholarly/Professional Summary
Currently Pursuing a PhD programme, my personal attributes include sound judgement as well as being a good team player, with creativity, analytical and proactive skills. I interact productively with people from diverse background in addition to a history of timely and quality work delivery and a fast learner. I have contribute significantly in carrying out independent project in Petroleum Geochemistry, environmental Geochemistry and Biostratigrphy related subjects.
Other Information