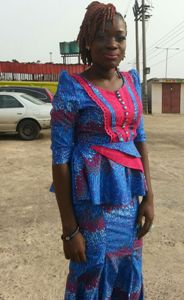 Ms. Theophilus Opusi Karinate
B.Sc. Economics (2011), Niger Delta University, Bayelsa State
Designation: Administrative Officer II
Office/Department: SERVICOM
Specialisation:
Tel:
Scholarly/Professional Summary
Theophilus Karinate Opusi hails from Nembe Local Government Area of Bayelsa State. She is an Economics Graduate of Niger Delta University, Amassoma, Bayelsa State and a Graduate Member of the Nigerian Institute of Management. Theophilus Karinate Opusi is presently in the SERVICOM Unit of the Federal University of Petroleum Resources, Effurun.
Other Information